Help YUPI to travel around the world!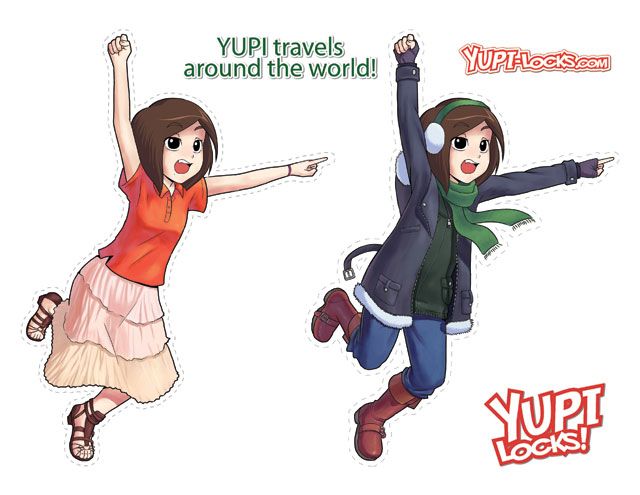 First download the file ready to print
DOWNLOAD FILE FOR PRINTING
(The image could be too big for some computers. So print using photoshop or Paint)

- Print the image
- Cut YUPI out of the paper
- Hang YUPI in front of your camera and take a picture of her pointing at some famous spot of your city!
- Send me the picture to soykikin@gmail.com with she subject "YUPI travels"
- write the name of your country and some details of the place on the picture
- The best pictures will be included in the next volume of YUPI LOCKS!

So go out there and take some pictures! (no limit!)
IT HAS TO BE A REAL PHOTO (your hand included).. NO PHOTOSHOP!!!
B&W prints, low quality pictures.. it doesnt matter!!! don't be shy, send 100 pics!


Example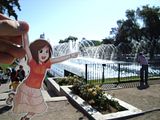 It doesn't have to be architecture, it could be a tree… or a dog xD
Anything representative of the place you live in.

Second Version!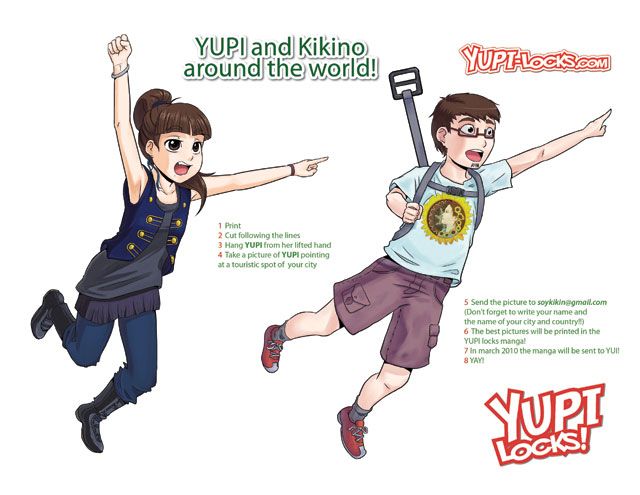 I made a paper Kikino only for YUI's concert in Hong Kong. But this project is still about YUPI!
DOWNLOAD THE FILE FOR PRINTING HERE.


SEE YUPI TRAVELING AROUND THE WORLD HERE!