This is a special strip made for the 3rd version of YUI Collaboration project.
Good luck with your covers! and Teo-chan, don't get caught by Mr. Sorny!
Sorry~ I know is sooo random XD I just couldn't think anything better LOL I might consider making a sequel to redime myself ohoho~




Japanese translations by depyon
English
Español
Português por YUIbr
Francaise par Amiral Ackbar

I've always loved this t-shirt ♥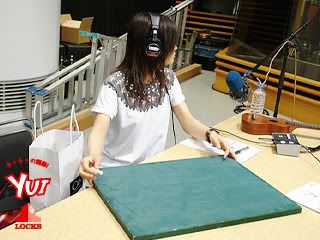 Plus!
We have another bunny addition!
Bunny YUPI + Bunny YUI + Bunny Yui



Ajiu~
.
I had a very bad dream last night. We were in the back of a pickup truck and at some point a cat pass in front of us. The strange thing is that the cat was sitting but moving at the same time ¿? then the cat look at me with the most weird face opening its mouth and it freezes my body I CANT MOVE!
So I started freaking out trying to move and escape from this mind control attack and when I finnaly think I'm gonna beat the cat another cat jumps in my head and eats my face.
… yeah it sounds kinda funny now but it wasn't at all back in my dream =__=

Whatever.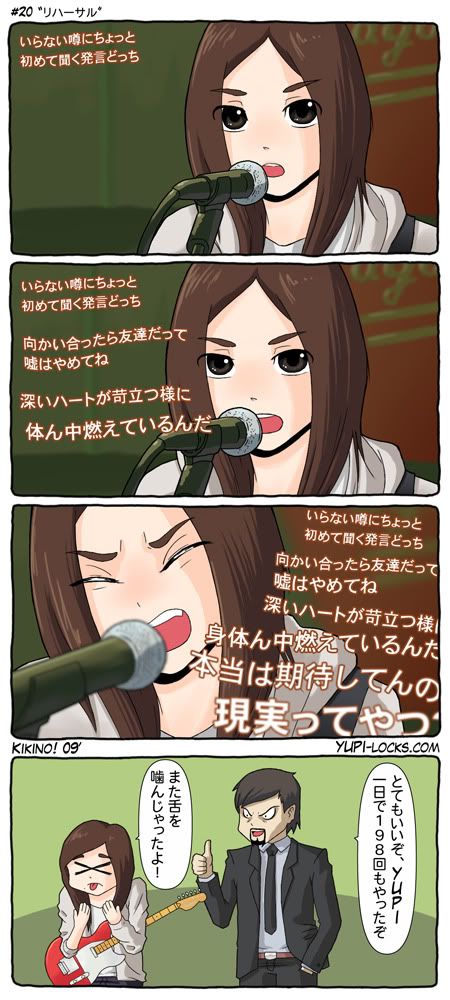 Translated to japanese by k.s. Team Ψ
English
Español
Francaise par Amiral Ackbar
Português por YUIbr
Adienya~
.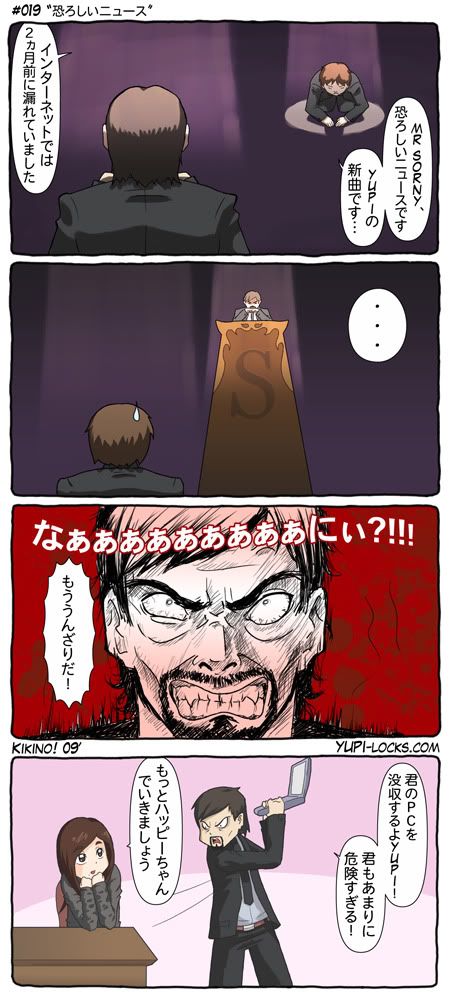 .
I had a very funny dream last night. When I woke up I thought "I have to write it down!" but now I completly forgot D:

Anyway. This thing is starting to get messy for me so from now on all strips are read from RIGHT TO LEFT

Translated to japanese by k.s. Team Ψ

English English correction: ukoziak :P
Español
Francaise par Amiral Ackbar
Português por YUIbr


Adieleak~

I think it was something about a bomb….. xD
.