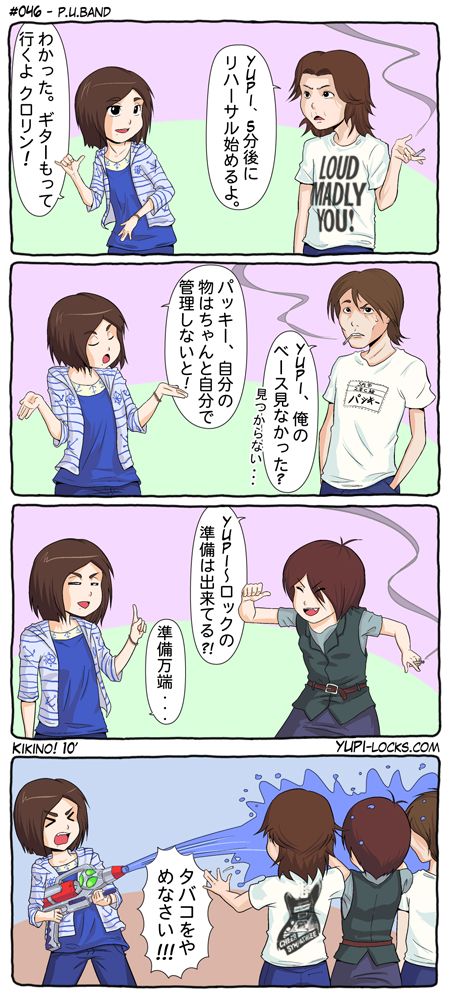 Translation: Motoi-san

English
Português por YUIbr
Español

My uncle Enrique died of lung cancer.
My aunt Silvia, died of multiple sclerosis.

Tabacco is a TOXIC DRUG wich KILLS millions every year.
When I see these guys smoking around YUI-san it makes me fucking sick really worried about her health.

When I saw Maimai smoking I felt soo dissappointed…
(Arisa-chan please don't do it! u_u )


Guys reading this, don't follow e.u.band example. DO NOT SMOKE!!


I just needed to say it.

Adieu.